A MAGA Christmas Hat
2018 Christmas Card
MAGA - Merriment And Grace And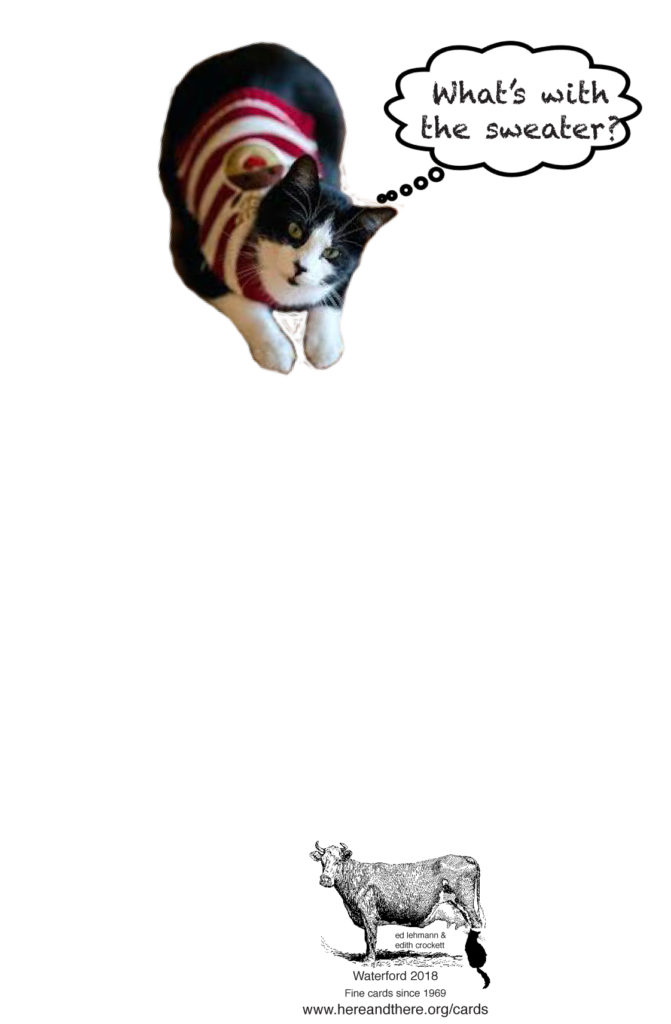 Merriment And Grace And
Joy this Holiday Season and in the New Year.
And you thought this was going to be a political card. Nope. It's just me showing off Edith's homemade Christmas sweater and matching hat.
keywords; christmas cards; xmas cards;
keywords: card, xmas cards, MAGA, red hat, christmas sweater, christmas hat.